A raised floor cable management solution
The PowerFlor system is as much a concept as it is a product.
­What is PowerFlor?
PowerFlor is the ONLY completely integrated raised access floor, modular, plug-and-play cable management system on the market. Perfect­ for offices, media centers, 911 dispatch centers, libraries, control rooms, classrooms, training rooms,­government centers, and much­ more. PowerFlor provides access to power outlets, voice, data & video ports wherever you need them.­ Change or relocate these outlets and ports when and where you need them or anytime you need to reconfigure your room.­ Is this just a concept? No, it's­ a reality !
VISIT OUR SHOWROOM IN ST PAUL, MINNESOTA TO SEE A POWERFLOR INSTALLATION
A SHOWROOM IS ALSO AVAILABLE IN KATY, TEXAS
­
Why PowerFlor?
PowerFlor is a "cable management system" that just­happens to be configured into a raised access floor. PowerFlor panels are not permanently attached to the floor. These raised floor panels and outlets can be moved and relocated as needed. Total flexibility and control over how your power,­data and voice outlets are utilized.­ PowerFlor pedestals come complete with carpet already installed.­ Ramps and railings can be added for­ entryways ­as needed.­Power and data ports are pre-installed and ready to accept the cables. PowerFlor is truly a turnkey system, from design all the way ­through installation.
The concept of PowerFlor is:
To achieve­ complete flexibility with full accessibility in a reusable, reconfigurable­ raised floor system.­PowerFlor allows you to relocate power / data ports whenever needed. Need to ­add additional ports?­ No problem.­ Adding additional services can be done quickly and easily, with very little expense.­No need to hire contract labor.­ PowerFlor is truly plug-and-play.
­
­
­
How is the floor installed?
PowerFlor installation is provided through our certified installers and is always included in our proposals.­In the section below, you can download the installation procedure. ­It­ should be noted that installing PowerFlor­ is accomplished in a fraction of the time when ­compared to nearly any other process used to bring power and data into your room or facility.­ Time is money.­ Project delays and change orders are never an issue­ when using PowerFlor.
­­­­­­ Powerflor Installation Video
­
­
How do I­ get a quote for my facility?
Begin by sending us a dimensional drawing of your room.­ Fax it to (651)-452-2264 or e-mail­ the survey to: Info@custom-products.com.­ Whenever possible, indicate the quantity and approximate locations for the power, data or A/V outlets as needed for your application. Once this information is received, you will be contacted by a design engineer to­ confirm your requirements and answer your questions.­ Next, we will provide you with a preliminary shop drawing for your review.­ Any changes will be noted and amended drawings will be resubmitted.­When all changes have been completed, a final drawing will be provided for customer approval and signature.­ A quote will be presented based upon the final drawing.­ Our quotes will include materials, freight and complete on-site installation.­ There will NEVER be any hidden costs.­ Should you require changes to power / data ports­ prior to, during or after installation, very minor charges may apply.­ We will carefully discuss all options­ with you during the design / quote process.
The finished product.
Clean and seamless.­ If it weren't for the ramps in the entryways, you would never know you're standing on the PowerFlor.­ The finished installation will look just like any other carpeted room,­except you are now standing on the most versatile, reconfigurable raised access floor cable management system on the market.­ You will never need to tear up another floor or use power drops or power poles ­again.­No more extension cords or quick-fix solutions to get your power and data ports where you need them.
­
­
Click on the image below to view a
short YouTube video that will help
you understand how PowerFlor can
­
PowerFlor Video on YouTube
(3 minutes)
­
­
­
VISIT OUR SHOWROOM IN ST PAUL, MINNESOTA TO SEE A POWERFLOR INSTALLATION
A SHOWROOM IS ALSO AVAILABLE IN KATY, TEXAS
DOWNLOAD POWERFLOR CATALOG BELOW
Complete Powerflor catalog.pdf
CPS line sheet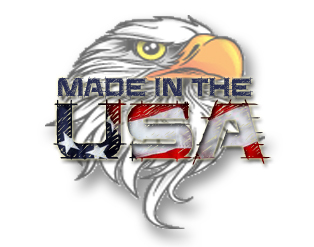 PowerFlor is proudly made in the USA
­
­