Hydraulic / Pneumatic and Hydraulic / Electric-Pinch Off Tools
The HY-series hydraulic / pneumatic and­hydraulic / electric pinch-off tools­are design to hermetically seal­OFHC copper or annealed aluminum tubing with no secondary sealing required after the pinch (solder, braze, etc.). These tools­are available­in­5 different sizes­to accommodate tube diameters ranging from 0.187" through­1.0".­­Teamed with the appropriate hydraulic pump, these tools will provide­a true hermetic (cold weld) joint for critical applications where the tubing must not, and cannot, leak.­­If you are considering the use of these tools for a pinch-off application, we strongly suggest you submit a sample of your tubing to CPS for evaluation prior to ordering. More specific information on the tool is located in the product section below.
---
Example of tubing pinch-off,­cold welded, and hermetically sealed
Tubing has been pinched off and sealed using the HY-series hydraulic pinch-off tools.­ OFHC copper and high purity nickel tubing is ideal for this application.­ Tubing must be very clean and free of oxidation and other contaminants to achieve a permanent, cold welded hermetic seal.­ More details on materials and processes can be found in the HY-hydraulic pinch-off tool catalog at the bottom of the product section.
---
­
Standard pinch-off jaws
All of the pinch-off jaws are built (standard) with a 45 degree angle.­ Custom jaw angles can be provided, if required.­ Each jaw set is equipped with precision ground carbide pinch rollers to insure the cold welded joint is hermetically sealed.­ Tube hardness is a critical component in achieving a cold welded joint, so consult with CPS regarding your application prior to considering this tool for your process.
---
Pinch-off tool models available
We offer­5 models of hydraulic pinch-off tools.­Model #HY-187 (for tubing 0.187" diameter or less), Model #HY-250 (for tubing .0.250" diameter or less),­ Model #HY-500 (for tubing 0.375"-0.500" diameter),­ Model #HY-750 (for tubing 0.625" - 0.750" diameter),­ Model HY-1.0 (for tubing from 0.875-1.0" diameter).­ Any of these handsets can be used with any of the available pump options offered by CPS­ (pneumatic / hydraulic or electric / hydraulic).
­
­
---
­
Hydraulic pump systems for use with pinch-off tools
The hydraulic pumps are available configured as either hydraulic / pneumatic or hydraulic / electric.­ The hydraulic / pneumatic pumps require a minimum of 100 - 120 p.s.i. air pressure to properly build hydraulic pressure.­ If your shop air is less than 100 p.s.i., you may want to consider using the hydraulic / electric pump as an option.­ When ordered as a complete system, the pump is calibrated to work properly with your tube pinch-off (cold weld) application.­ (Click on the image to view a larger photo).­ For very high volume applications, contact CPS,
HD-Heavy Duty Hydraulic / Pneumatic Pump system for high volume or continuous use applications
If your application requires high volume tube pinch off's, exceeding 100 / day, the HD system would be our recommendation.­­ This specific model is NOT detailed in our catalog, so contact CPS for details.­
---
­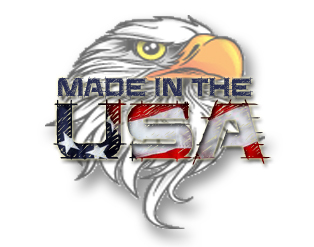 This line of hydraulic tools is proudly made in the USA